The Meaning of Christmas.
The Meaning of Christmas.
A sermon preached on 16th December, 2018.
Isaiah 9:2-7 & Luke 1:57-80

Readings are Isaiah 9:2-7 ("The Future King") and Luke 1:57-80 ("The Birth of John the Baptist" and "Zechariah's Prophecy") from GNB; Zechariah's story is told earlier in Luke 1. There are references to various Christmas TV commercials, including one from the Erste Bank of Austria (www.erstegroup.com/en/home) featuring an animation with a hedgehog and other animals.
Leesa McKay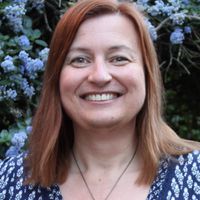 Leesa trained at Spurgeon's College and was ordained in April 2009. Before coming to Chelmsford in September 2010 she was Associate Minister at Buckhurst Hill having previously been Director for Epping Forest Youth for Christ. Leesa was welcomed to fully accredited status at the Baptist Union Assembly in May 2013.