Mark 12 - The Great Commandment.
Mark 12 - The Great Commandment.
A sermon preached on 31st March, 2019, as part of our Mark. series.
Mark 12:28-34

Reading is Mark 12:28-34 ("The Great Commandment" from GNB) which quotes Deuteronomy 6:4-5 and Leviticus 19:18, with a mention of a similar story in Luke 10:25-28, and a look back to questions on taxes and resurrection earlier in Mark 12. This service was held on Mothering Sunday, and there was the dedication of a baby earlier. (A sermon on Mark 11 is due to follow.)
Leesa McKay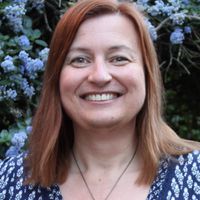 Leesa trained at Spurgeon's College and was ordained in April 2009. Before coming to Chelmsford in September 2010 she was Associate Minister at Buckhurst Hill having previously been Director for Epping Forest Youth for Christ. Leesa was welcomed to fully accredited status at the Baptist Union Assembly in May 2013.
---