Three Kings: 3 -- Josiah.
Three Kings: 3 -- Josiah.
A sermon preached on 10th June, 2018, as part of our Three Kings. series.
2 Kings 22:1-13

Reading is 2 Kings 22:1-13 ("Book of the Law is Found", NIV), with various references to 2 Kings 22 & 23 and the story of King Josiah also told in 2 Chronicles 34 & 35, also 1 Corinthians 11:17-34 (communion), and Romans 6:15-19; Luke Mansfield's CBC anniversary sermon was on May 13th. This sermon was followed by communion.
Phil Marsden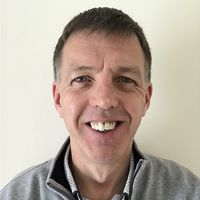 Phil received his call to full-time ministry as a child and since the age of 19 has served with Youth For Christ, the Baptist Missionary Society and several large churches before taking up his present role as Ministry Team Leader at Central Baptist Church. Phil's a visionary leader with a heart to share the good news of Jesus and to see the church grow.
Three Kings.
Phil Marsden

27th May 2018

Leesa McKay

3rd June 2018

Phil Marsden

10th June 2018