Daniel 3 - There Is Only One True God.
Daniel 3 - There Is Only One True God.
A sermon preached on 23rd June, 2019, as part of our Daniel series.
Daniel 3

Talk is based on Daniel ch 3 (the gold statue and the fiery furnace), with a reading from Isaiah 44:12-20 and a reference to Romans 1:22-23 (and a testimony video not included in this recording), also featuring building a statue with cardboard boxes. Previous sermons on Daniel were given on June 2nd and 16th.
Phil Marsden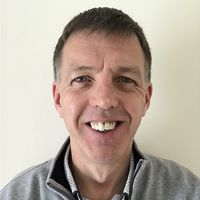 Phil received his call to full-time ministry as a child and since the age of 19 has served with Youth For Christ, the Baptist Missionary Society and several large churches before taking up his present role as Ministry Team Leader at Central Baptist Church. Phil's a visionary leader with a heart to share the good news of Jesus and to see the church grow.
---