Pressing On Towards The Goal.
Pressing On Towards The Goal.
A sermon preached on 19th August, 2018, as part of our Summer 2018. series.
Philippians 3:7-21

Reading is Philippians 3:7-16 & 20-21 (NIV), with references to Matt 28:19, Eph 2:10, and Heb 12:1-3. This was part of an August all-age service, with a sports theme this week featuring the long-running BBC TV programme 'A Question of Sport', and in particular, the 'What Happened Next?' spot.
Chris James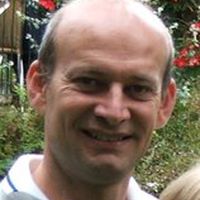 Chris James is a local headteacher, and a member of our church.