Taking Risks.
A sermon preached on 12th August, 2018, as part of our Summer 2018. series.
Philippians 2:1-11

Readings (NIV) are Philippians 2:1-11 (which quotes Is 45:23), 2:25-30, & 4:18. This week's service marked Colourful Shirt Sunday!
Phil Marsden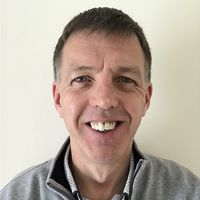 Phil received his call to full-time ministry as a child and since the age of 19 has served with Youth For Christ, the Baptist Missionary Society and several large churches before taking up his present role as Ministry Team Leader at Central Baptist Church. Phil's a visionary leader with a heart to share the good news of Jesus and to see the church grow.